Design principles and matching skills of bedroom Pendant Lamps
Views: 87 Author: Site Editor Publish Time: 2022-05-07 Origin: Site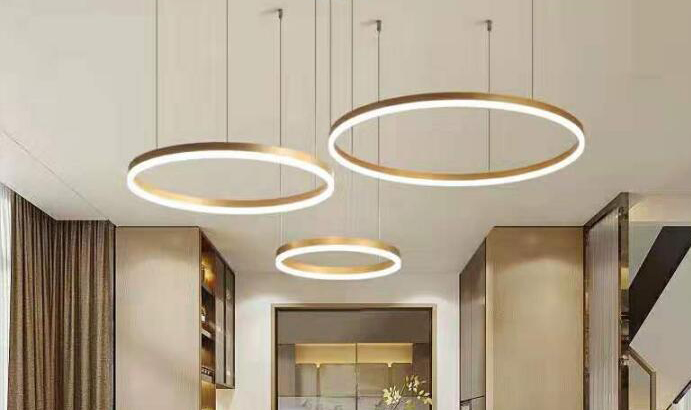 Pendant Lamps, as the name suggests, refer to all the lamps that hang down. The Pendant Lamp is dazzling but not unassuming, and the soft light reveals a touch of elegance, which can make the entire home space feel warm. In daily life, choosing the right Pendant Lamp to decorate the bedroom can make the bedroom more emotional and more beautiful. Next, let us understand the design principles and matching skills of bedroom Pendant Lamps. Here are some answers.
Here is the content list:
l Its design principles.
l Its matching skills.
Its design principles.
The first principle is to design according to the style of the bedroom. The decoration style of the bedroom determines the style of lighting. If the bedroom is a modern and simple style, when matching the lighting design of the bedroom style, the Pendant Lamp should choose the corresponding modern style. If the bedroom is a classical style, choose European-style crystal lamps, which can create a classic and elegant feeling. The second principle is to design according to the height of the bedroom. Bedroom lighting design is also related to the height of the room. If the bedroom is tall enough to install crystal Pendant Lamps, then crystal Pendant Lamps can make the bedroom space appear more spacious.
Its matching skills.
One is the matching of lighting and room style. The lighting in the bedroom should be harmonious with the overall home decoration atmosphere. If the home is a relatively simple style, match it with a relatively refreshing Pendant Lamp. If the home is Chinese style, then it also needs to match a Chinese style Pendant Lamp. The second is the matching skills of lighting and home decoration colors. Although the light is bright, the lamps and lanterns are colorful. The color of the bedroom lighting should not be too abrupt, and it must follow the overall color matching style of the bedroom. For example, a bedroom with a lot of pink furniture is very harmonious with pink Pendant Lamps. If the wallpaper on the walls of the bedroom is dominated by black and the color of the bed is also black, then a Pendant Lamp with a black look will have an echoing harmony.
Our official website is www.dlsslighting.com. If you are engaged in a related occupation, are interested in our Pendant Lamp products, want to know more product information, or have any other needs, please contact us. We have rich experience in production and sales and strive to achieve reasonable prices and high-quality products. With unique lighting design and leading optical applications, we strive to create home lighting, create a comfortable, healthy, and tasteful light environment, making your life simple, pleasant, and interesting. Welcome to choose our Simple Pendant Lamps, Glass Pendant, Modern Pendant Lamps, and other lighting products. We are confident that our products with a high repurchase rate will surely satisfy you as well. We are dedicated to serving you 24 hours a day!